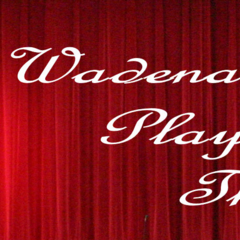 Wadena Player's Theatre
From: Wadena, SK (PC - Prairie Central)
Member Since: 2019
Website
---
There is a long history of amateur theatre in Wadena dating back to the founding of the town in 1912.
When the mood struck, a play was put together and the community responded.
In 2005 the Town of Wadena built the Wadena Community Legion Hall. The new stage was begging to be acted upon. In 2009 a small group decided it was time to put on another play. The initial production was "Cactus Flower" written by Abe Burrows. The community response was so overwhelming that the fledgling group was left with a profit.
The money created a problem. How and what do we do with it?
The experience inspired a desire to "Do it again".
The group officially became Wadena Players Theatre in 2010. We have been doing it again ever since. The proceeds of our efforts are turned back into the Wadena Community Legion Hall with the desire to create a desination venue for all things Arts and Culture with an emphasis on theatre. The majority of our proceeds have gone into staging, lighting and sound.
Wadena Players Theatre have been sharing their love of the stage with the youth of the community in the form of workshops. The young people have enjoyed it so much that a second theatre troupe was formed. Wadena ChildrensTheater was born in 2018 and gave their first performance "Kid Frankenstein" written by Kathryn Shutlz Miller to a packed house.
Trial and error aka experience have Wadena Players Theatre evolve to a point that our Major Production is held the first weekend in May. We begin with a dessert theatre Thursday evening and diinner theatres folllow on the Friday and Saturday evenings. Our repitoiire varies from "Who Dunnits" and commedies to musicals
Please stop by www.wadenaplayerstheatre.com and check in on us..