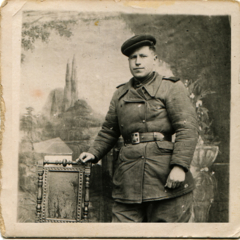 Regina Summer Stage
From: Regina, SK (PC - Prairie Central)
Member Since: 2015
Website
---
Regina Summer Stage was established in 1984 at Regina, by a group of interested citizens in
the community – encouraged and supported by the Regina Arts Commission and the Globe Theatre,
who saw an opportunity for amateur theatre during the summer months.
We adhere to the principles of Collaboration, Engagement, Experience, Respect and Responsibility.


The emphasis was on and continues to be on well known and popular "light" musicals. With the enthusiastic support
of the founding Board, and a cast of enthusiastic actors, Regina Summer Stage launched our 1985 inaugural
production of HMS Pinafore.

The success of this first show was sufficient encouragement to lead into the next season's
production and a show every summer thereafter.

Our performers include all ages, backgrounds and experience. For many of the cast (past and present),
Regina Summer Stage is the beginning of a wonderful connection to "live theatre."

Open auditions are held approximately 3 months ahead of opening night.
Announcements of casting are made via social media and on this website.

Since that first show, Regina Summer Stage has produced scores of events (musicals, dramas and dinner theatre)
before over 100,000 people. Initially located in the Globe Theatre, the Company called the Regina Performing Arts Centre
home until 2008, when we moved to performing at the University Theatre in the Riddell Centre - University of Regina.
We are now back at the Regina Performing Arts Centre.